Do you need to complete your IRS requirements for tax preparation certification? Are you looking for a fast and easy way to get both your IRS continuing education and to prepare for your exam? My Tax Courses Online has all the tax preparation education you'll need to acquire your tax preparation certification all in one place! Our income tax preparation courses are taught by some of the nation's top legal and accounting experts! They make acquiring your tax preparation certification entertaining and easy to learn!
Our online classrooms are easy to use and give you the flexibility and freedom you need to obtain your tax preparation certification at your own pace. This course has both the 15 hours of IRS continuing education and an exam preparation course. We provide the best course for tax preparation certification on the market taught by the most knowledgeable and entertaining instructors who will make the classes fun! Register for your Continuing Education and Exam Preparation today! If you only need one or the other please click the "Courses" button above and select the education you need.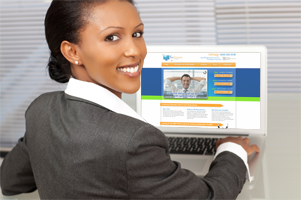 Combined Continuing Education and Competency Exam Package - 2013

The combined package includes the required 15 hour IRS Continuing Education Credits and the Competency Exam Test Preparation Course. Everything you need at the lowest price. This course includes:

10 hours of Federal Tax Law
3 hours of Federal Tax Law Updates for 2013
2 hours of Ethics
Competency Test Preparation Course

Save $140.00 when you purchase this bundle!